We were disturbed to learn late yesterday that anti-semitic graffiti was discovered in one of the University washrooms. We condemn any act that maligns an individual or group, or actions aimed at marginalizing members of our community.
Upon learning of this, we immediately contacted the Toronto Police and have requested their assistance in investigating the matter further.
Together, we have worked, and continue to work, diligently to build a strong, healthy and respectful campus community. Actions such as this attempt to divide us, are inconsistent with who we are as a University community, and as such, cannot be tolerated.
We must remain steadfast in living our values of inclusion, respect and diversity. In this effort, as noted in the President's statement of January 28, 2016, we are establishing a President's Advisory Committee on Inclusion and we will continue to determine how we can better foster and protect an inclusive and positive learning environment for all York community members.
This is a collective responsibility, and so we ask all members of the community to be mindful of our guiding principles and policies, which can be found here.


Mamdouh Shoukri
President & Vice-Chancellor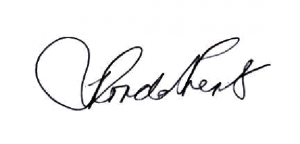 Rhonda Lenton
Vice-President, Academic & Provost


Gary Brewer
Vice-President, Finance & Administration